Global Sounds – AN INSTALLATION CONNECTING CULTURES AND PEOPLE
Global Sounds is an interactive light and music installation which celebrates the enrichment that occurs when different people, ideas and cultures come together.
The installation consists of 7 pyramids. If a person approaches a pyramid, an instrument begins to play inside it, visually accompanied by a play of light. When another visitor approaches another pyramid, a second instrument joins in - until, through the interaction of at least seven people, the complete composition and play of light can finally be experienced.
The different instruments represents the diversity of cultures. For the composition, Picaroon worked together with the Munich composer Theresa Zaremba.
Global Sounds at the Kunstareal-Fest 2023 in Munich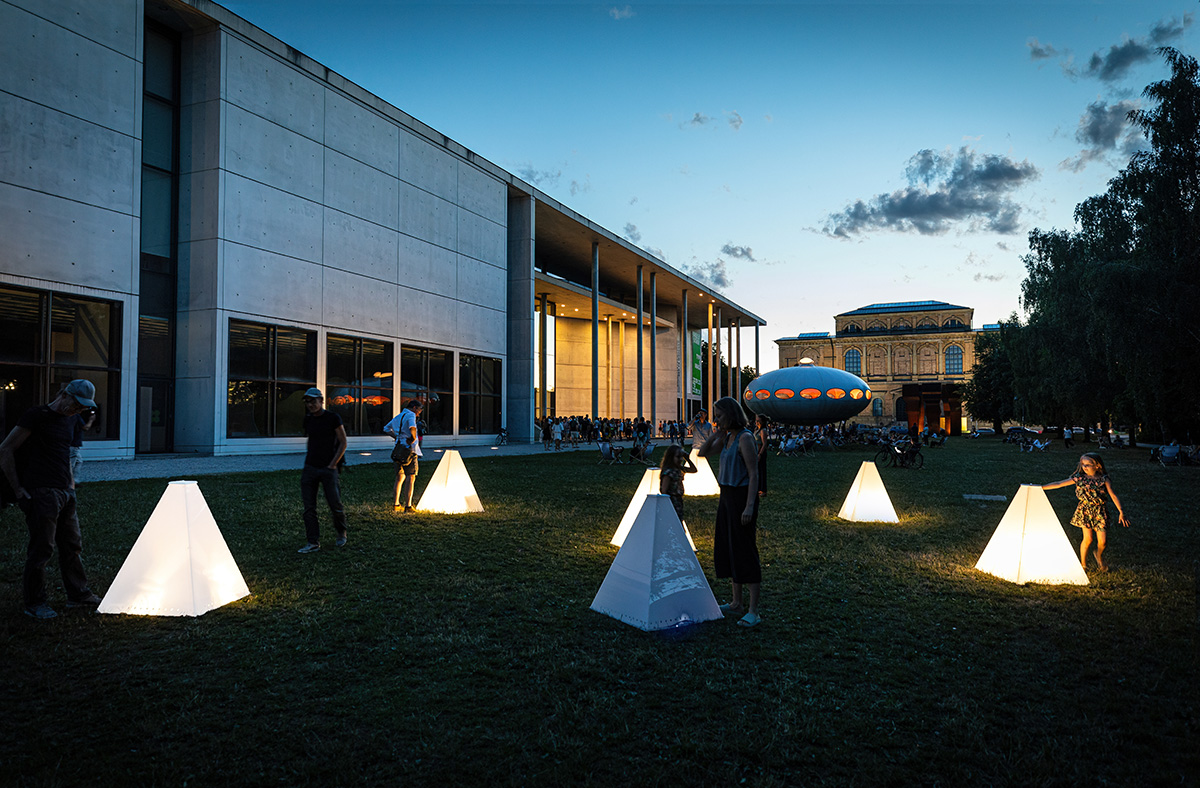 Photo credits: Andreas Gregor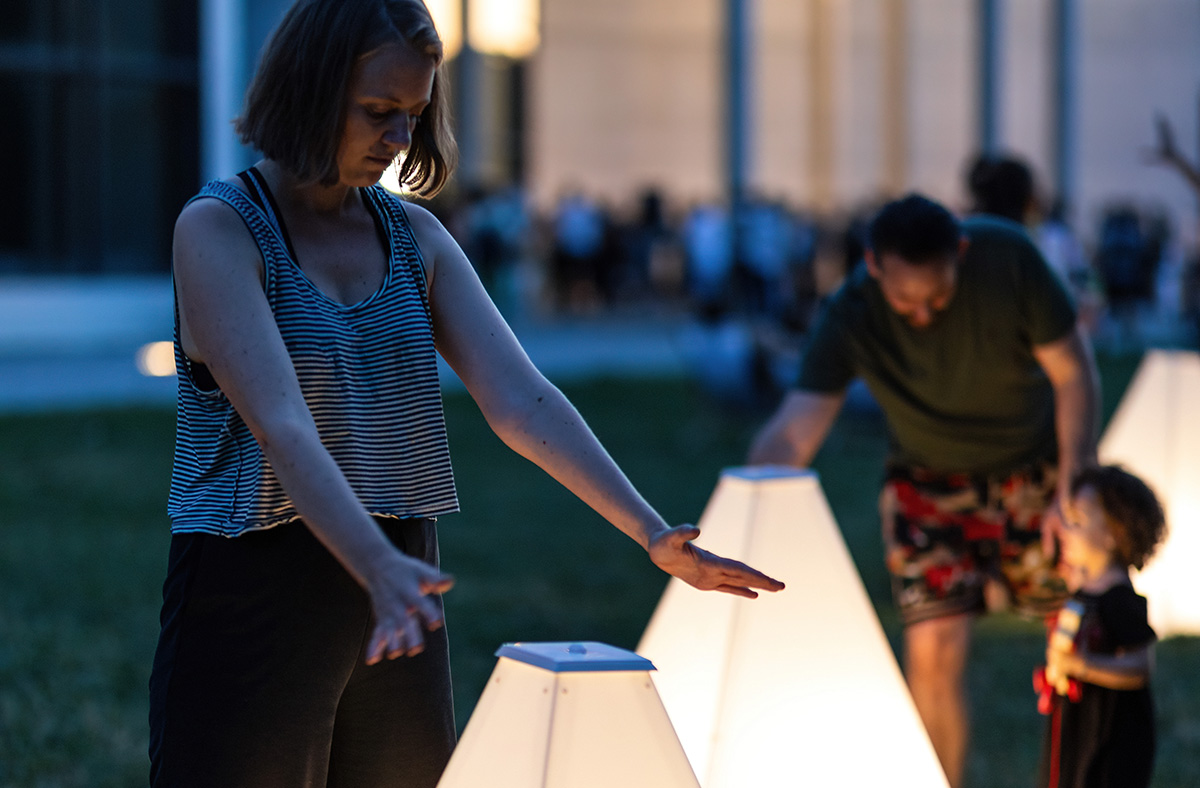 Photo credits: Andreas Gregor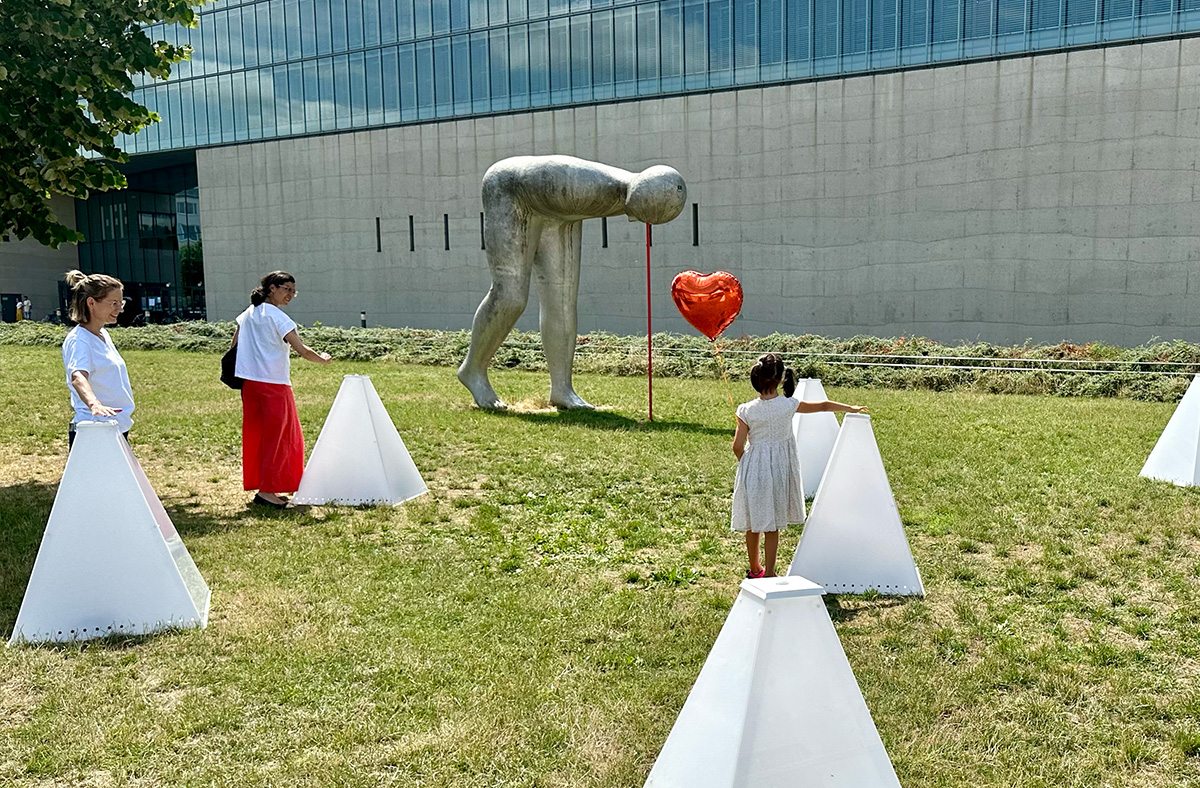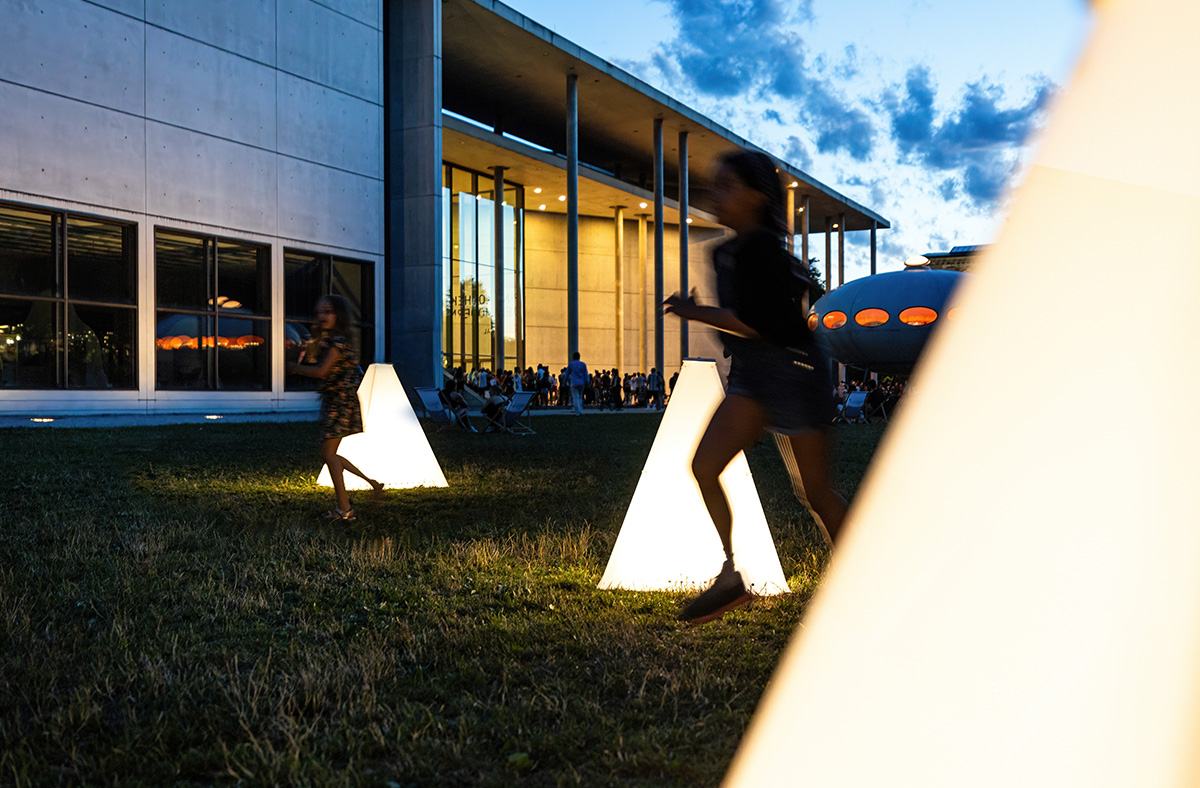 Global Sounds at the Aurora Lights 2015 in Dallas
Photo credits: Jaminet Rivera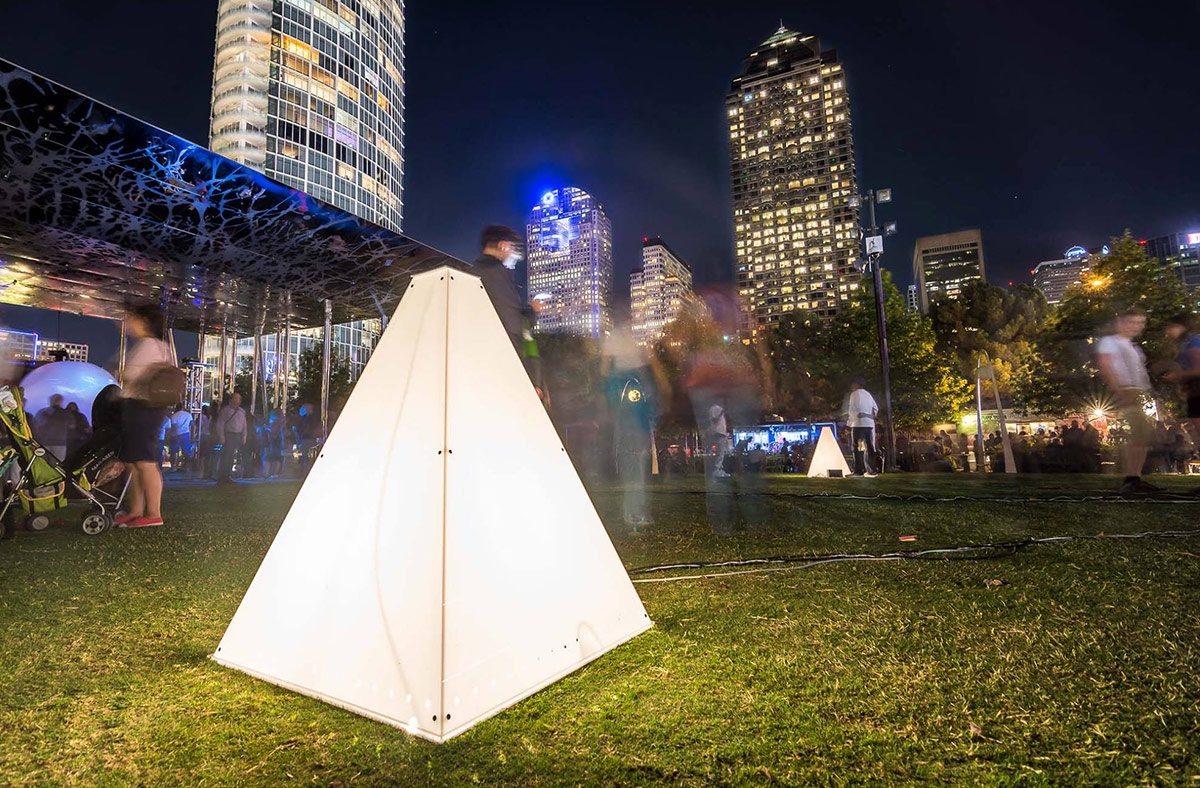 Photo credits: Jaminet Rivera
Global Sounds at the Ars Electronica Festival 2013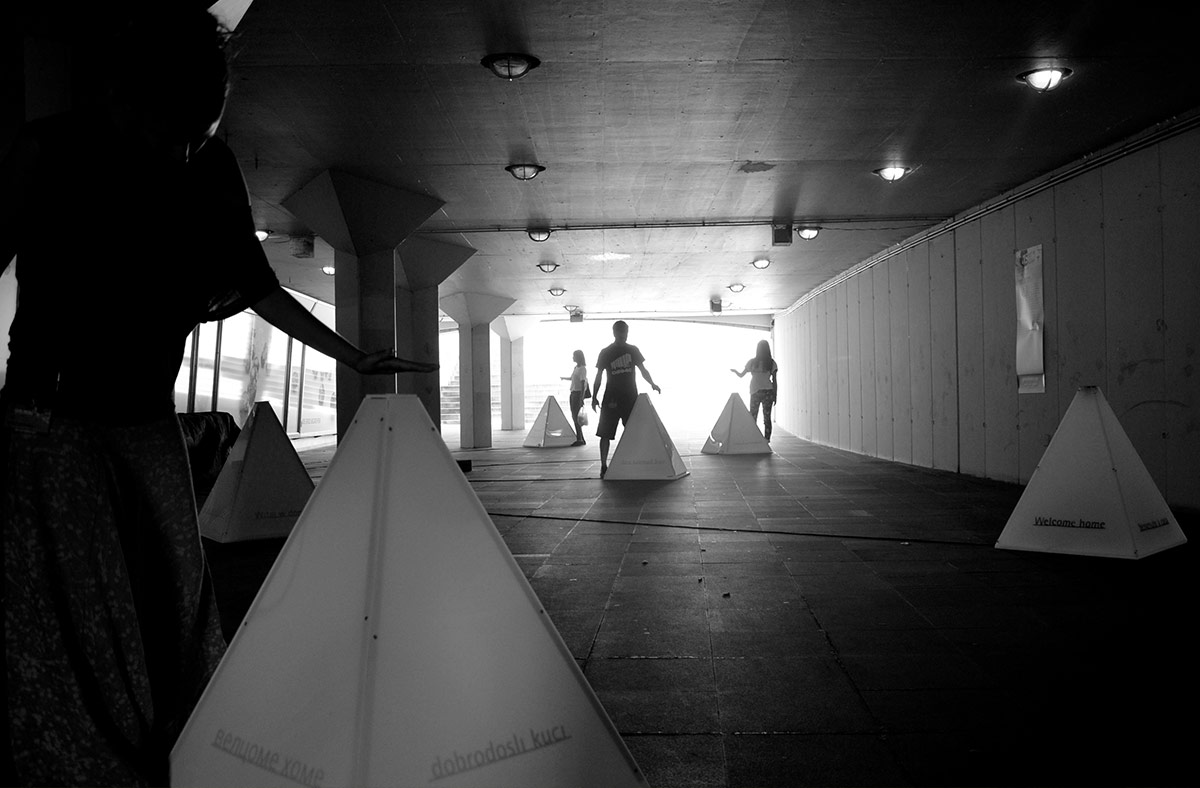 Global Sounds in Edinburgh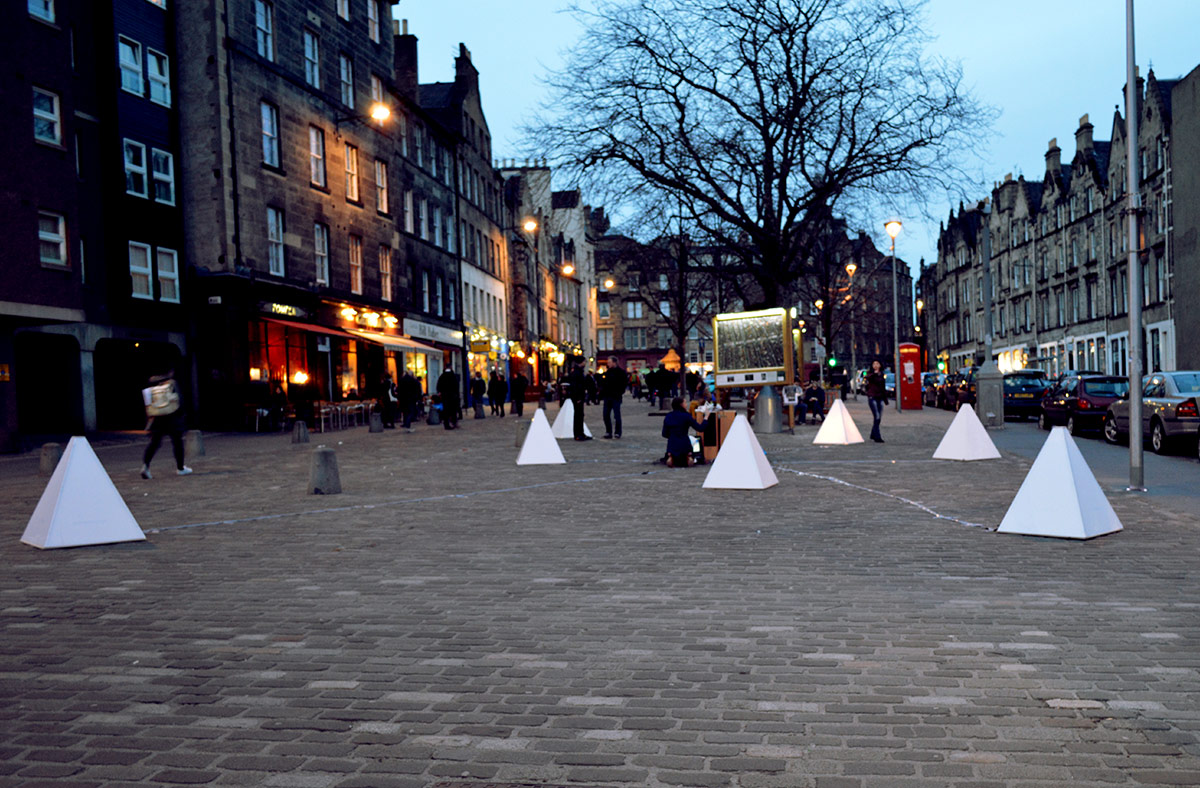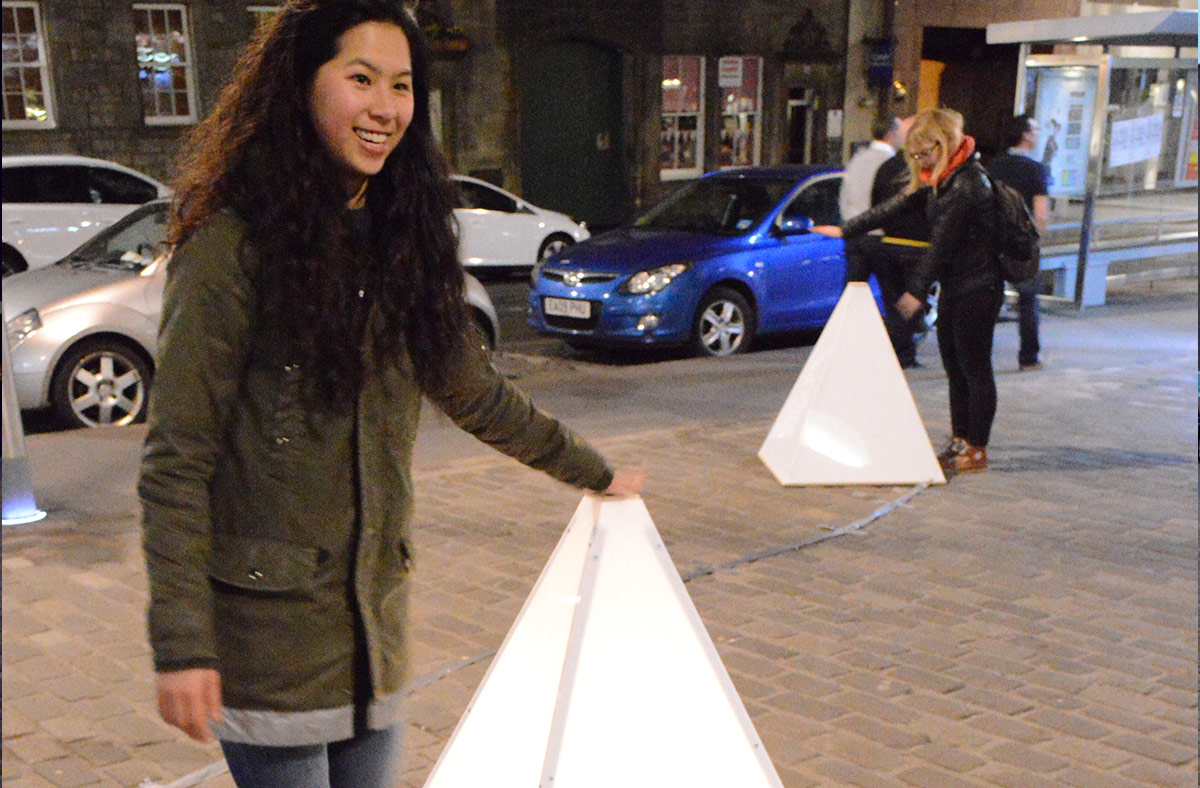 CREDITS
An art installation by:
Rebecca Gischel
Music & composing:
Theresa Zaremba
EXHIBITION
Ars Electronica Festival 2013 in Linz (AT)
Kunstareal-Fest 2023 in Munich (DE)
Aurora Light Art Festival 2015 in Dallas (USA)
Edinburgh Grassmarket 2013 (UK)